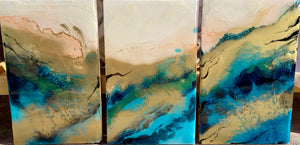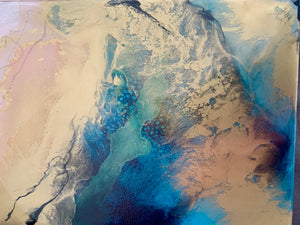 SOLD.
12"x24" (30.5cm x 61cm) Tryptic (multi-panel)
Smaller, more affordable option for the client who wants one-of-a-kind, beautiful art, but wood backing vs the metal that the larger, more expensive pieces are mounted on.  Same attention to detail and beauty.
Contemporary art with modern appeal, crafted with elegance and grace. Detailed and bold, modern art.