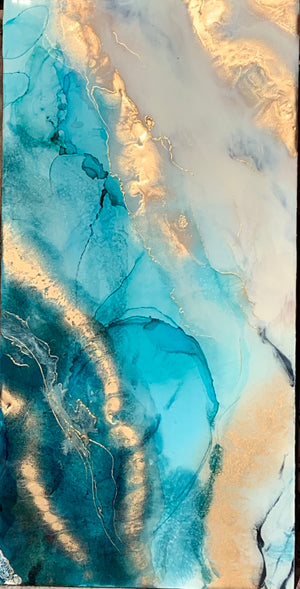 Measures 12"x24" (30.5cm x 61cm)
Smaller, more affordable option for the client who wants one-of-a-kind, beautiful modern art, but wood backing vs the metal that the larger, more expensive pieces are mounted on.  Same attention to detail and beauty that provides a personalized take on elegant contemporary art. 
If you're seeking a fusion of modern art and abstract art, look no further than Serenity.